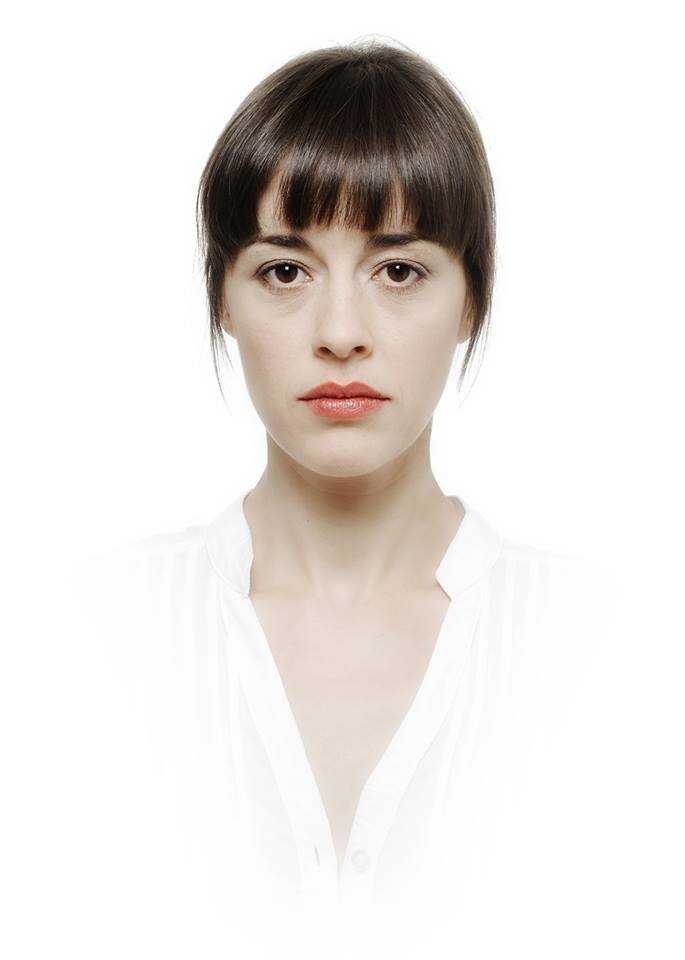 RESUME
Saskia Venegas is a Spanish-Belgian composer, violinist and Music-Theatre maker. Her musical career started at the age of 12 at Juan Crisostomo de Arriaga Conservatory in Bilbao (Basque country). After finishing her violin diploma with baroque violinist Pedro Gandia's she moved to The Netherlands to continue studying violin at CODARTS, University for the Arts, under the guidance of professors Christian Bor, Benzion Shamir and Gordan Nikolich.
As a violinist she has performed in festivals and venues in Spain, The Nederland, China, Hungary, Belgium and Israel. Taking part in a wide variety of musical ensembles, from Symphonic and Chamber Orchestras to solo performances.
During the last year of her violin studies, she took part in interdisciplinary performances working with visual artists, dancers and actors. This experience inspired her to apply to the New Music Theatre Master at CODARTS from which she graduated in 2013.
During this interdisciplinary master studies, she attended music composition, dramaturgy and stage directing lessons and created several music theatre performances under the guidance of artists such as Micha Hamel, Arlon Luijten, Merlijn Twaalfhoven, Marcel Sijm, Titus Muizelaar and Rob de Graaf among others.
Saskia's interest in the human's socio-political behavior influenced her research studies where she deepened into Berthold Brecht's and Augusto Boal's theories applying their dramaturgical insight to the creation of interdisciplinary art performances.
Saskia Venegas's music theatre performances have been played in, Spain, Israel and several Dutch theatres such as Korzo Theatre, Ostade Theatre and Ro Theatre.
In 2016 Saskia Venegas obtained her bachelor diploma in composition at the Royal Conservatory of Antwerp where she studied with Wim Henderickx, Luc Van Hove and Alain Craens. Two years later she graduated with highest distinction at her master composition final exam.
In 2017 Antwerp Symphony Orchestra premiered her piece At the Aegean shores and in 2018 A veces, el silencio es la peor mentira got premiered by Belgian contemporary music Hermes ensemble.
In Mei 2018 she presented the first part of her new music theatre piece At night, flamingos fly at the Singel obtaining very positive critics for its interdisciplinary composition and the dramaturgical developments of its content.
Between 2019 and 2020 she collaborated with Swiss theater director Milo Rau writting music for Orestes in Mosul and doing sound design for Familie both productions of NTG (National Theatre Gent in Belgium). She also wrote the music for Iraqui theater director Hassan Khayon's theatre piece Republic of Fear.
In comission of the Bsque National Orchestra she extended her orchestral piece at the Aegean shores which had it's premiere at the 50th anniversary of Musikaste (Spain). In 2020 she wrote two pieces in comission of Klara Festival (Belgium) The Air we breathe (a piece refelcting on climate change and pollution), performed by Diammanda La Berge Dramm and the Beast for violin, piano and DIY instrument The Beast.
Her most recent and longest work was written for cellist Maya Fridman for whom she wrote a cello cycle in four parts titeld Medusa. This piece reflects on the symptoms of PTSD using Medusa's hidden story as a base.
On the topic of Spanish democratic memory she wrotte to new pieces The House of Silk- Whispers of the Ebro about an abandoned prisson, El Penal de Valdenoceda, from the Franco regime where hundreds of people died due to unhuman conditions. Her research on the people that where inprisoned in Valdenoceda led her to write a second piece Gatos Salvajes (wild cats) based on novelist Gaya Nuño short stories on the Spanish civil war.